translation missing: en.product.price.range_html translation missing: en.product.price.unit_pricing_html translation missing: en.product.badge.sale_percentage_range_html translation missing: en.product.badge.sale_percentage_single_html translation missing: en.product.badge.sale_money_range_html translation missing: en.product.badge.sale_money_single_html translation missing: en.product.badge.sale translation missing: en.product.badge.sold_out translation missing: en.product.badge.in_stock

🔥 BUY 1 GET 1 WITH 10% OFF 🔥EXPRESS SHIPPING AVAILABLE ON ALL ORDERSSAFE AND SECURE CHECKOUT 🔥 BUY 1 GET 1 WITH 10% OFF 🔥EXPRESS SHIPPING AVAILABLE ON ALL ORDERSSAFE AND SECURE CHECKOUT 🔥 BUY 1 GET 1 WITH 10% OFF 🔥EXPRESS SHIPPING AVAILABLE ON ALL ORDERSSAFE AND SECURE CHECKOUT 🔥 BUY 1 GET 1 WITH 10% OFF 🔥EXPRESS SHIPPING AVAILABLE ON ALL ORDERSSAFE AND SECURE CHECKOUT 🔥 BUY 1 GET 1 WITH 10% OFF 🔥EXPRESS SHIPPING AVAILABLE ON ALL ORDERSSAFE AND SECURE CHECKOUT 🔥 BUY 1 GET 1 WITH 10% OFF 🔥EXPRESS SHIPPING AVAILABLE ON ALL ORDERSSAFE AND SECURE CHECKOUT 🔥 BUY 1 GET 1 WITH 10% OFF 🔥EXPRESS SHIPPING AVAILABLE ON ALL ORDERSSAFE AND SECURE CHECKOUT 🔥 BUY 1 GET 1 WITH 10% OFF 🔥EXPRESS SHIPPING AVAILABLE ON ALL ORDERSSAFE AND SECURE CHECKOUT 🔥 BUY 1 GET 1 WITH 10% OFF 🔥EXPRESS SHIPPING AVAILABLE ON ALL ORDERSSAFE AND SECURE CHECKOUT
Probio Now Supports Subscription
We are excited to announce the new feature of probio shop, Probio is supporting subscription, Now you don't need to buy product each time!
Imprint
Probio Naturprodukte Handels GmbH
Frankfurter Straße 47-49
61118 Bad Vilbel
Germany

Tel.: 0800-8070100780
E-Mail: mail@probio.one

Register Court: Amtsgericht Frankfurt am Main
Register Number: HRB 75126

Managing Director: Terence Heinicke

Sales tax indentification number according to § 27a UStG: DE151269642
Platform of the EU Commission for online dispute resolution:
https://ec.europa.eu/odr

We are neither obliged nor willing to participate in a dispute settlement procedure before a consumer arbitration board.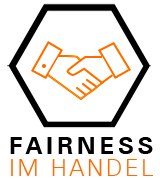 Member of the initiative "Fairness im Handel".
More information: https://www.fairness-im-handel.de

Mitglied der Initiative "Fairness im Handel".
Informationen zur Initiative: https://www.fairness-im-handel.de